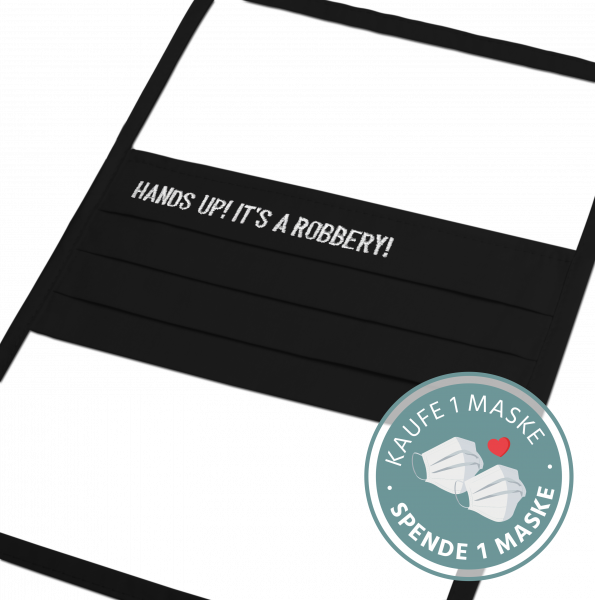 Hands up - schwarz
Schwarz - Maske zum Binden
£23.00
Availability: in stock
Delivery: 3-5 workdays
Beschreibung
Masken Hands up - schwarz
Für alle diejenigen, die ihre Mitmenschen gerne mit einem lustigen Spruch aufs Korn nehmen, ist diese Maske goldrichtig. Gerade in ernsteren Zeiten ist es wichtig seinen Humor beizubehalten und seinen Mitmenschen ein Lächeln oder kleines Schmunzeln ins Gesicht zu zaubern. Deshalb, "Hands up"!
Alle unsere Masken bestehen zu 100% aus hochwertiger Baumwolle und besitzen einen praktischen Schrägband-Verschluss und ist somit größenverstellbar. Der Nasenbügel bietet zudem dauerhaften und sicheren Halt.
Produktdetails
Material composition:
The masks are 100% made from cotton.
Laundry: suitable for hot laundry (60°C or 140°F)
They are not medicinally certified
Due to hygienic reasons a return will not be possible.