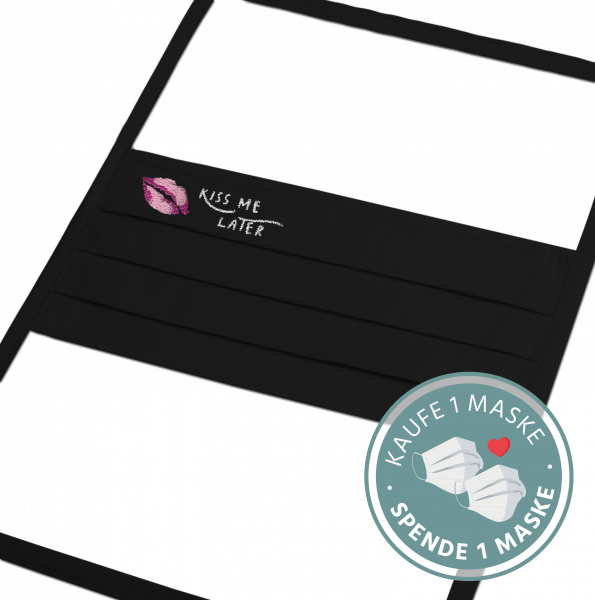 Kiss me later - schwarz
Schwarz - Maske zum Binden
£23.00
Availability: in stock
Delivery: 3-5 workdays
Beschreibung
Masken Kiss me later - schwarz
Ein Kuss und der hier allgemein geltende Sicherheitsabstand von 1,5 m sind eher schwierig zu vereinen, aber Gesundheit und Sicherheit haben nunmal Priorität. Die "Kiss me later" Maske ist also designt für alle Prinzessinnen, deren Kuss vom Traumprinzen vorerst vertagt werden muss.
Alle unsere Masken bestehen zu 100% aus hochwertiger Baumwolle und besitzen einen praktischen Schrägband-Verschluss und ist somit größenverstellbar. Der Nasenbügel bietet zudem dauerhaften und sicheren Halt.
Produktdetails
Material composition:
The masks are 100% made from cotton.
Laundry: suitable for hot laundry (60°C or 140°F)
They are not medicinally certified
Due to hygienic reasons a return will not be possible.