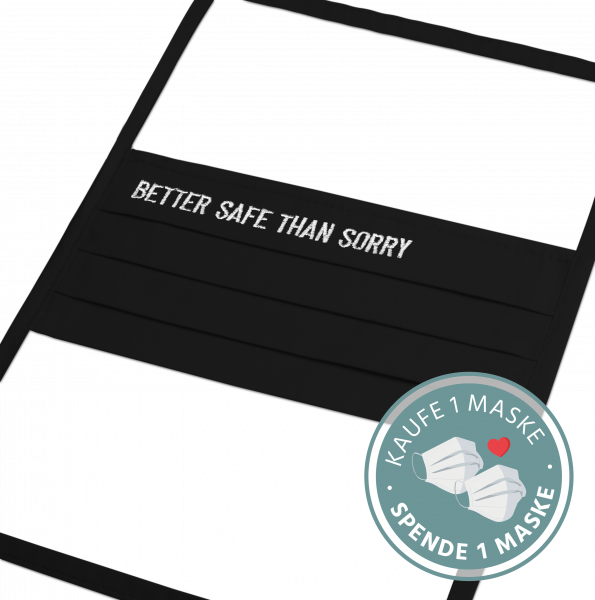 Better safe - schwarz
Schwarz - Maske zum Binden
£23.00
Availability: in stock
Delivery: 3-5 workdays
Beschreibung
Masken Better safe - schwarz
Auch wenn wir es allzu oft vergessen, weil wir es als selbstverständlich ansehen, unsere Gesundheit gehört zu den wichtigsten Lebensqualitäten. Die "Better Safe" Maske erinnert genau daran, denn es gibt keine Entschuldigungen für unser Wohlergehen.
Alle unsere Masken bestehen zu 100% aus hochwertiger Baumwolle und besitzen einen praktischen Schrägband-Verschluss und ist somit größenverstellbar. Der Nasenbügel bietet zudem dauerhaften und sicheren Halt.
Produktdetails
Material composition:
The masks are 100% made from cotton.
Laundry: suitable for hot laundry (60°C or 140°F)
They are not medicinally certified
Due to hygienic reasons a return will not be possible.